Dolly Parton is most known for her country singing, but it turns out she has some culinary clout as well. Her Five Layer Dinner is comfort cuisine at its finest, with simple ingredients mixed in a dish that is both simple to prepare and completely gratifying. It's inexpensive, too, with layers of ground beef and only a few simple vegetables, so it's just the kind of terrific down-home family-friendly meal you'd expect from the Queen of Country herself.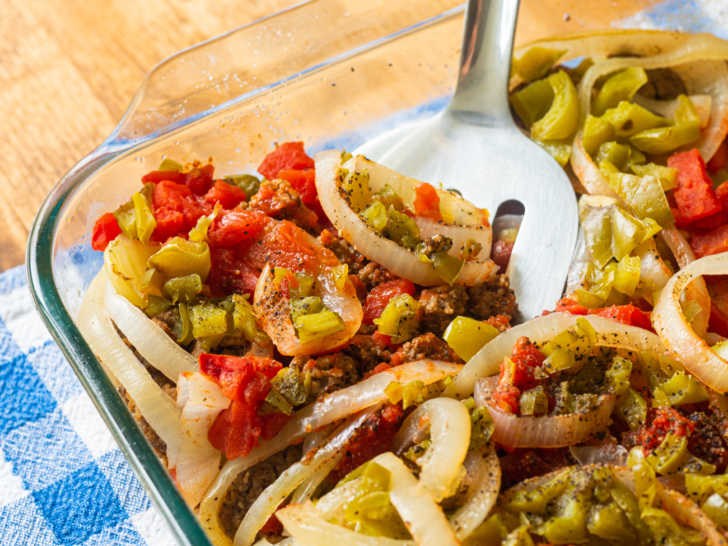 This is a simple recipe. You can handle this if you can slice and layer. A layer of sliced potatoes is followed by a layer of browned ground meat. That's followed by a layer of chopped onions… and it's topped with either chopped or sliced fresh tomatoes. The final layer is chopped green peppers, but you could substitute another color if you choose.Yes, there are only five essential ingredients in this recipe, but the key is to season each layer as you go and then bake it low and slow.
It takes two hours to bake, but the fluids from the vegetables and meat escape and mingle in a wonderful way.That means that even if you don't make a separate sauce for this recipe, you'll end up with a bake that's juicy and tasty in every bite. (It took only five components to get there.)It's not sophisticated food, but it's amazing in its simplicity – simple flavors that are simply cooked and nevertheless become much more than the sum of their parts.