"SHE CRIED. I worked very hard to get my Lolo's (who passed away 16 years ago) 1975 Jeep CJ5 working and to transport it from Bacolod to Manila, where it had remained since it was purchased.
I took it to my 93-year-old Lola's house today so she could see it running again. I've never seen her so joyful, excited, and sad all at once. She wailed, "Your Lolo used to take me to the farm in that Jeep." Just to get to the farm, we had to cross the Bago river twice!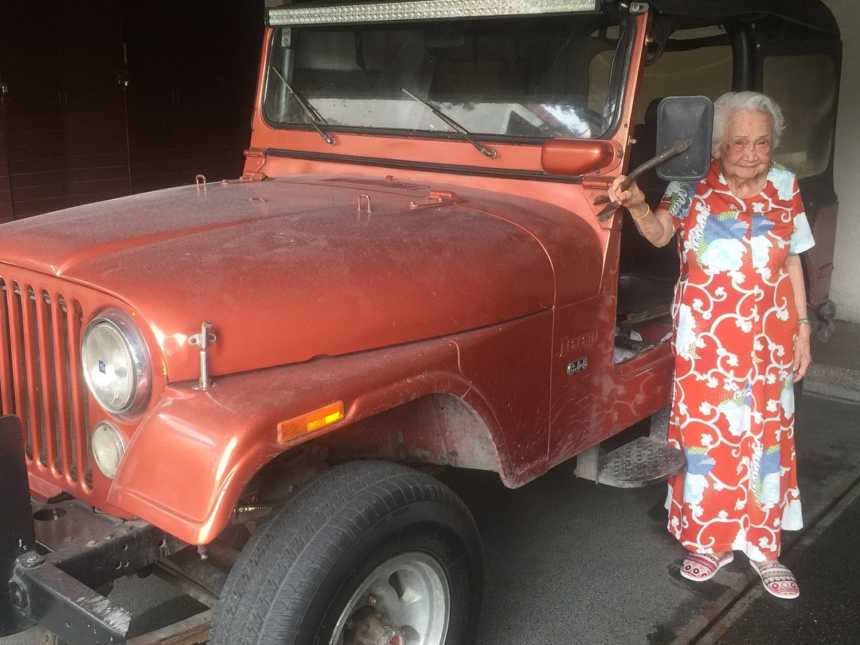 he used to sit there and I sat next to him.'I will never forget this day. She made me cry too.HARE this video on Facebook with friends and family to show how the bond of love never truly dies.