This is an amazing story about one nurse. It's incredible to consider how each of us is endowed with unique talents and abilities. Danielle Herby is a health care worker at Golisano Children's Hospital of Southwest Florida in Fort Myers. At 3:33 a.m., she was roaming around the HealthPark Medical Center, having a break.
Danielle heard a compelling sound while walking and followed it, which led her to glance down across the foyer. Danielle turned around to see an unidentified nurse in scrubs and a mask performing Michael Bublé's "Feeling Good" on the piano in the atrium.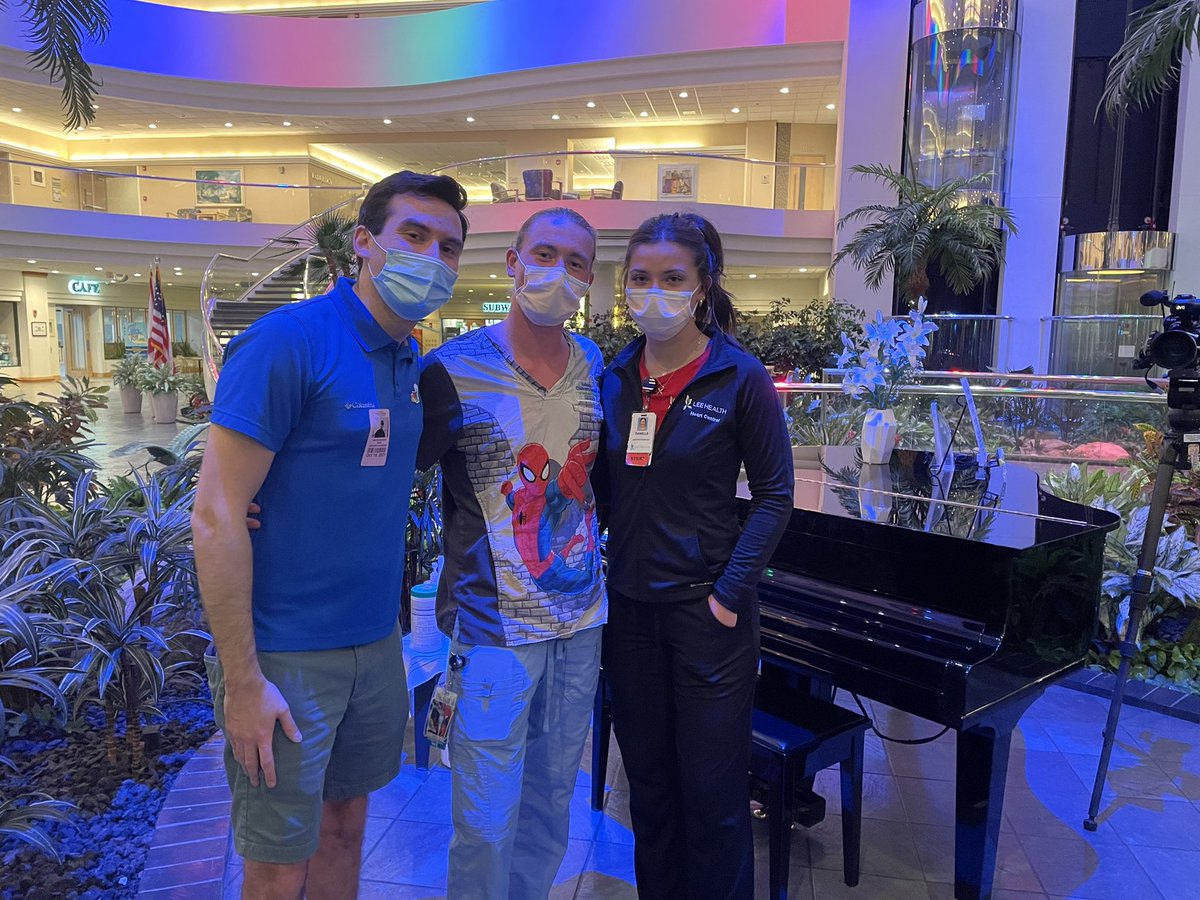 Of course, Danielle recorded a video of the nurse and shared it on TikTok where it gathered a lot of attention.The mystery nurse named Foley, who was initially thought to be a girl because of his long hair in the video, was surprised when he scrolled through his social media and saw the video of him there.
Danielle said in her post, "I am BLESSED to have been able to witness this and to have taken my break the same time he did. Thank you for this.
I needed this to make my shift much better."Jillian Foley Mullin, Foley's mom, also said, "My son at work on his break… we saw this floating around online! He went viral and not for #parkour… Maybe God wants him to use some of his other talents to become famous."Indeed, Foley isn't only a skilled nurse, but a talented one too! Watch his story in the video below.