Making a difference in others' lives started early for these high school construction class students. They built an ADA-compliant bus stop shelter to protect a 5-year-old student who uses a wheelchair.
The bus stop shelter these students built for Ryder Killam of New England was an excellent help for him and his family. Everything started when his father, Tim, posted on Facebook their need for a more stable and reliable bus stop.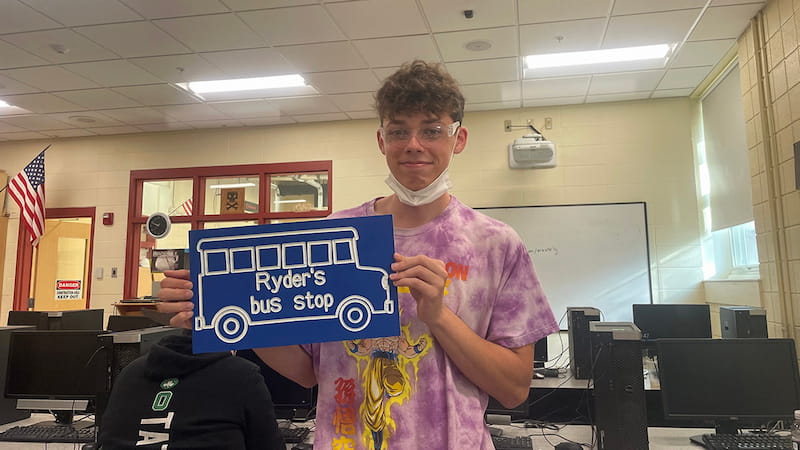 They initially created a makeshift bus stop to shelter little Ryder from harm and the inclement weather. Their first bus stop was a patio umbrella tied to a fence. "Our door to the bus stop is approximately 75 feet, and in inclement weather, it was very difficult to rush Ryder out to the stop," said Tim.
The young boy has Spina Bifida and is dependent on his wheelchair. CDC defined Spina bifida as a condition that affects the spine and is usually apparent at birth. It is a type of neural tube defect (NTD)!
Taking Ryder to the bus was a daily struggle for them. When they reach the bus, "it takes time for the wheelchair lift to deploy out of a school bus, so we needed this to be able to shelter him as best as possible," Tim added.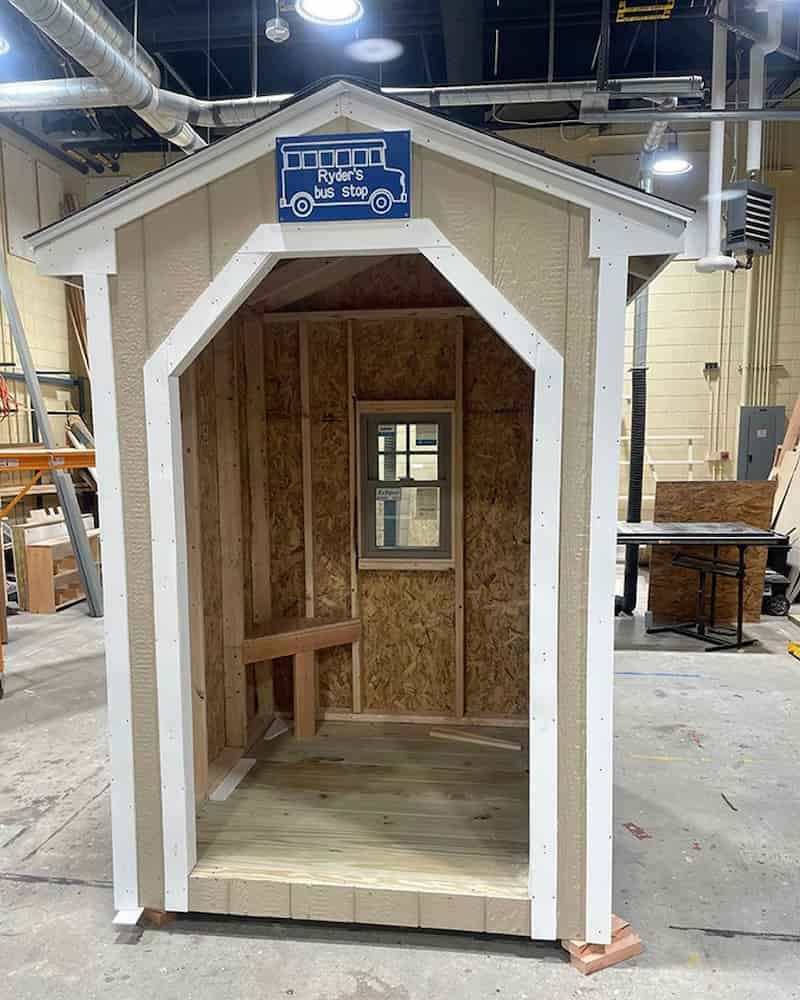 Thankfully, a local guidance counselor read his post. She suggested that he get in touch with Don McKena. Don McKena's high school construction class has been doing charitable projects for the people in the Westerly, Rhode Island community for almost two decades now.
Don was in the middle of conceptualizing his class's next project when he received Tim's e-mail. He then instructed Mason Heald, his student, to construct a bus stop this time around.
"I looked at him. I said, 'You're designing a bus stop,'" the teacher narrated. With the help of 14 students, Mason proceeded to work on their new project. Don said they "just kept pushing and pushing to get it done."
They were able to complete an ADA-compliant bus stop after a month. It has two windows, and Tim installed a heat lamp to keep Ryder warm in the winter. Several members of the community were aware of the situation and even donated heated blankets to the young youngster. The outpouring of love and support that this caring father had received was overwhelming. As far as I can tell, helping others will never go out of style.
The grateful father claimed it "makes loading and unloading on the bus faultless." "The size is ideal, and because it is ADA accessible, we can accompany him inside." Ryder is prone to anxiety, so having one of us with him is crucial."
This was also the first time that Don's class built a bus stop. They have been helping people for almost 20 years but, this was the first time it has gotten this big.
One of his former students even personally delivered the bus stop hut to Ryder's family. Don McKenna explained that this is his way of teaching basic construction techniques to his students. Also, "they learn to be part of a community."
There are things students cannot learn from textbooks. This educator made sure that he was teaching them to be great builders and make a difference at a young age.
For sure, they have learned something more important than building structures. They've learned to use their knowledge and potentials to love and serve those who are in need. "Train up a child in the way he should go; even when he is old, he will not depart from it." Proverbs 22:6