Nothing beats the feeling of living the rest of your life in your dream home. We all have our own version of the 'humble abode' we've always dreamed of since we were little. But for Nicholas and Francesca, their ideal shelter meant a house that understands their adventurous spirit. It all started with a documentary.
After getting inspired by a couple traveling around the country, Nicholas and Francesca looked at each other and knew it was their next big decision. After a month of preparation and hard work, the loving pair turned an old school bus into an elegant home with wheels that uses solar energy!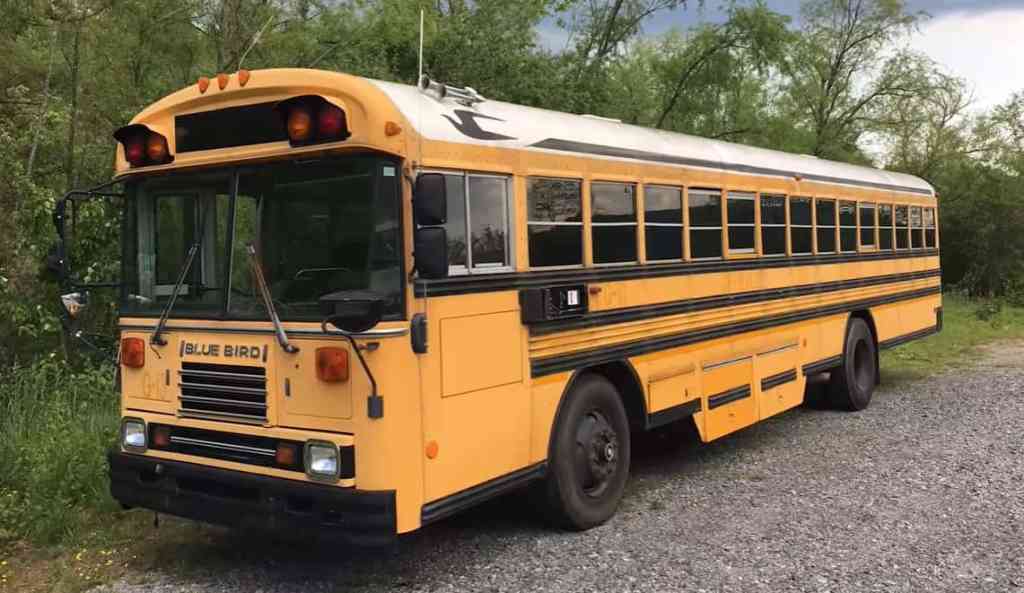 "We didn't really need all the space that we had in our house in Chicago. We liked the freedom to explore and go adventuring. And I think we're kinda just feeling like that we were in a rut."
Nicholas and Francesca were unhappy with their day jobs before the construction of their school bus turned off-the-grid mobile home. Every week in Chicago, each had to put in at least 60 hours of effort. This pair has always had a strong desire to travel hiding in the back of their minds, waiting to be released.
On weekends, Nicholas and Francesca like going for hikes, walking their dogs, and exploring. The pair reasoned that if they can make these activities the center of their lives, they will be able to reclaim their freedom and enjoy their youth.
The adventurous duo wasn't going to wait several years down the road to make their dreams a reality. They found an old school bus from North Carolina in an auction and transformed it into a downsized shelter. With five 100 Watts solar panels, a wood-burning stove,
and an 80-gallon water tank, the skoolie can remain fully operational even in the mountains and remotest areas. The bus is 38-feet long and 7.5-feet wide. The first thing you'll notice is the elegant stonework on the entrance, the solar panel, and the dashboard-turned-couch.
Several photos from @happyhomebuddies, the couple's Instagram, show how their furry pals love hanging around the comfortable sofa Francesca made. Not far from the driver's seat is the 10-foot couch that pulls out into a massive bed. It's wide enough to fit both Nicholas and Francesca with enough room for their dogs.
The big convertible bed also comes in handy for guests. Onto the half of the skoolie, you'll see what Nicholas and Francesca consider as the most important part of the home's ensemble.
The couple loves to cook, and they spend a lot of time in the kitchen. Upon doing the layout, they already knew how their dream kitchen should have plenty of counter space.
Since Colorado's freezing cold can be harsh, the wood-burning stove is everything the family needs in a chilly, winter night. The couple's home is also equipped with an air-conditioner and a generator to keep the entire bus snug and toasty.
Right past the kitchen, you'll see the shower with matching stone tile work, much like the entrance steps. Across the shower area are the compost toilet and the vanity. Both parts of the house meld well with the home's design and aesthetic. A little further lies the couple's bedroom with a full-sized bed.
Nicholas and Francesca have been living in their dream home for almost six months now. The couple had to learn about solar-powered energy, plumbing, construction, interior design, and engines.
With a grand total of nearly $60,000, they were able to have their dream home while having the most exciting adventure wherever their mobile home would take them. "We've never really settled into our homes, and we've never really been able to show ourselves in our home like this and get everything we wanted.
And by going smaller, we were able to actually make our dream home." Get a full tour of this epic school bus conversion by watching the video below and don't forget to visit the YouTube channel of Living Big in A Tiny House: