Some retire to warmer climates or spend their golden years in active retirement communities. Sandy, on the other hand, had a very definite plan for her retirement years. She began preparing for her tiny home lifestyle years before making the big move. Sandy had reduced to a 1,000 square foot home for the previous five years before embarking on her tiny home adventure.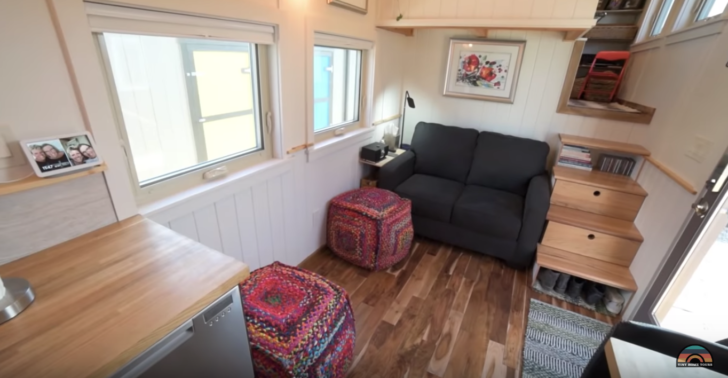 Let's take a look around her lovely home!Let's start with a look around the living area. Sandy has a couch and wonderful footstools for herself and her dog, Zoey, in this room. The couch is ideal for her little area, which has plenty of natural light and storage for devices, blankets, and other items. A TV is also mounted in the opposite corner. As you can see, everyone appears to be pleased with this arrangement!
The kitchen is surprisingly huge for such a small house. It includes a huge refrigerator, a two-burner stove, and a convection oven. A farmhouse sink and limestone backsplash give a touch of class and sophistication to the space. Sandy has a dishwasher as well. Sandy says she chose this arrangement for her tiny house because she can stand up in the bedroom. She has a full-sized bed and plenty of storage for clothes and family photos.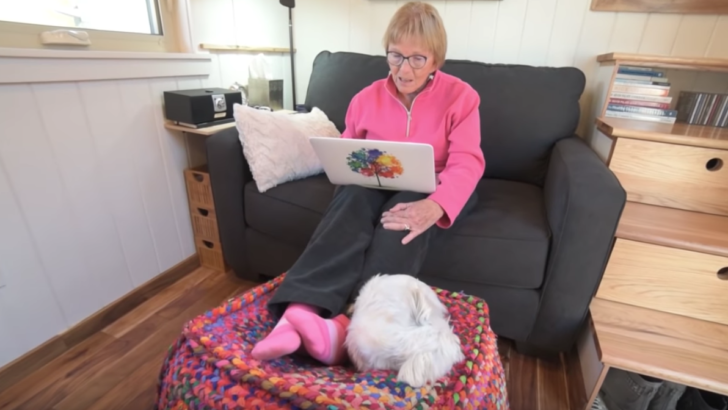 Zoey even has her own sleeping area close to the bed!Sandy has personalized this space with numerous small touches. There is a lot of artwork on the walls, which creates a beautiful and bright environment. Some of these images are actually concealing hidden storage space. Brilliant!Sandy is a very musical person, and she discovered a means to transport her piano when she moved into her tiny house.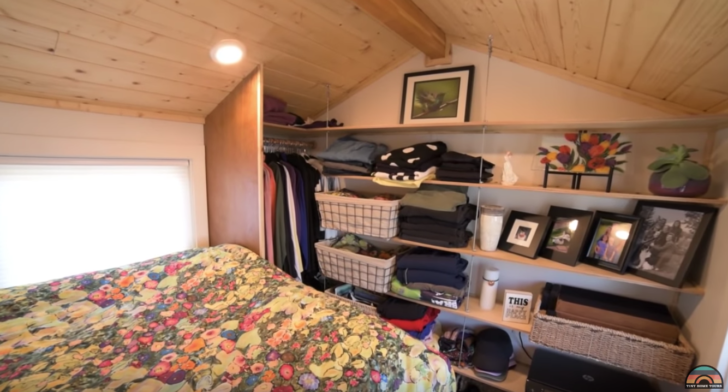 Sandy discovered an electronic piano mat that she can place on the counter and play whenever she likes. The best part, of course, is that she can roll it up and stuff it all in a drawer. It's ideal for a little house! Another critical factor for Sandy was having enough of natural light. The entire tiny house has 12 windows, giving it an open, natural atmosphere, especially with all of the hanging plants.