A couple born with neuroatypical illnesses never envisioned meeting individuals who accept them for who they are, let alone meeting the love of their lives and falling in love. Riley Emlen, a six-instrument-playing pasta-lover, has Asperger syndrome, and Charlotte "Charlie" Fien has Down syndrome and Autism. The couple has been married since July 30, 2022, and will celebrate their one anniversary this year in July.
The pair met in an unusual love story that neither expected. Emlen thought Fien was the one for him after watching her in a video.He couldn't stop thinking about the lovely lady who would one day become his bride. Emlen wasted little time getting down on bended knee and proposing to Fien after flying halfway around the world (Fien was based in England at the time).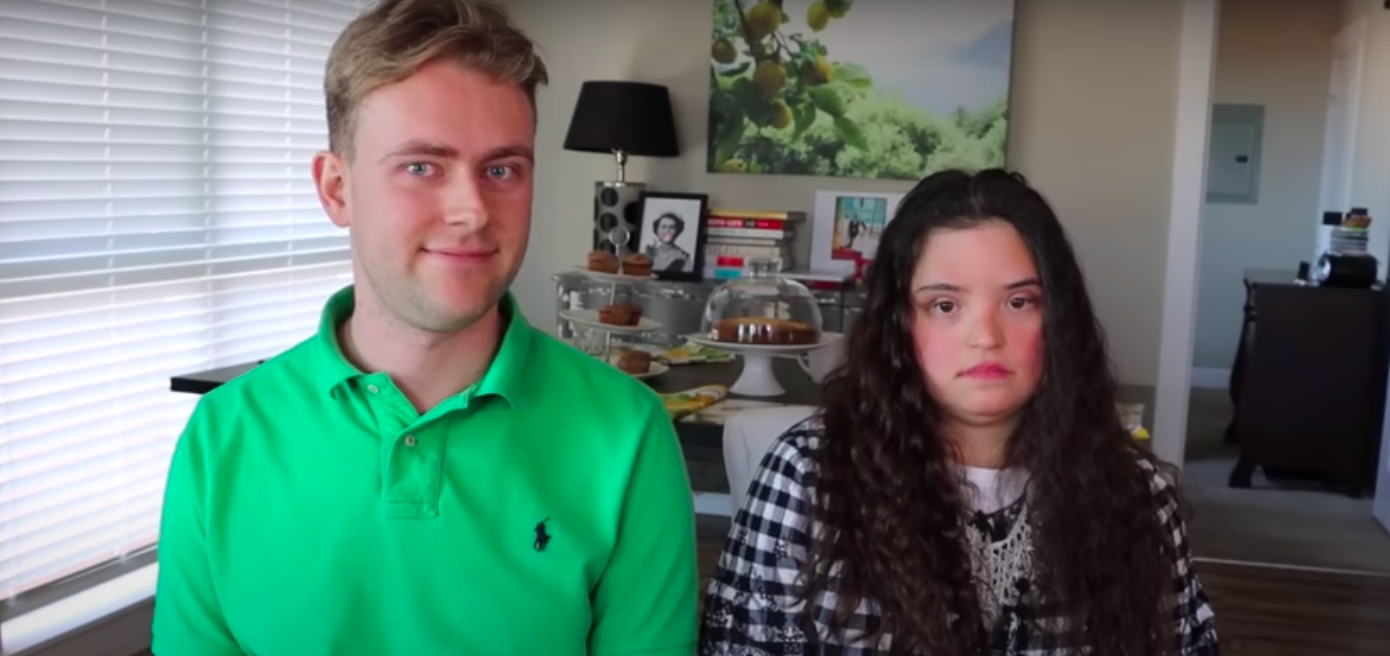 Since then, the cute couple has been inseparable and plans to have children in the near future. What they did not expect was to face unjustified public resistance to their wish to start a family.Emlen tells the story of how he first met his future wife in an interview about their life together. The blue-eyed man was going through his Facebook feed when he came across a video on a page named BrightVibes. Emlen was immediately drawn to the footage of a nice girl giving an empowering speech.
Emlen decided to upload the post to his own feed because Fien's speech discussed the importance of protecting the rights of individuals with impairments. Though he admits to not communicating with Fien until six months after reposting the video.Emlen explained that he had been wondering for a long time whether he would ever find his soulmate and thus whether he would ever be able to have children until he met Fien.
When Emlen first met Fien, he believed she was too wonderful to be true, but little did he know she had already figured out his profile before the two had even started conversing. Fien accepted Emlen's friend request after deciding she liked what she saw, kicking off the two-way conversations At first, the chats were friendly, with the item preferring to refer to each other as best friends rather being anything more than pals.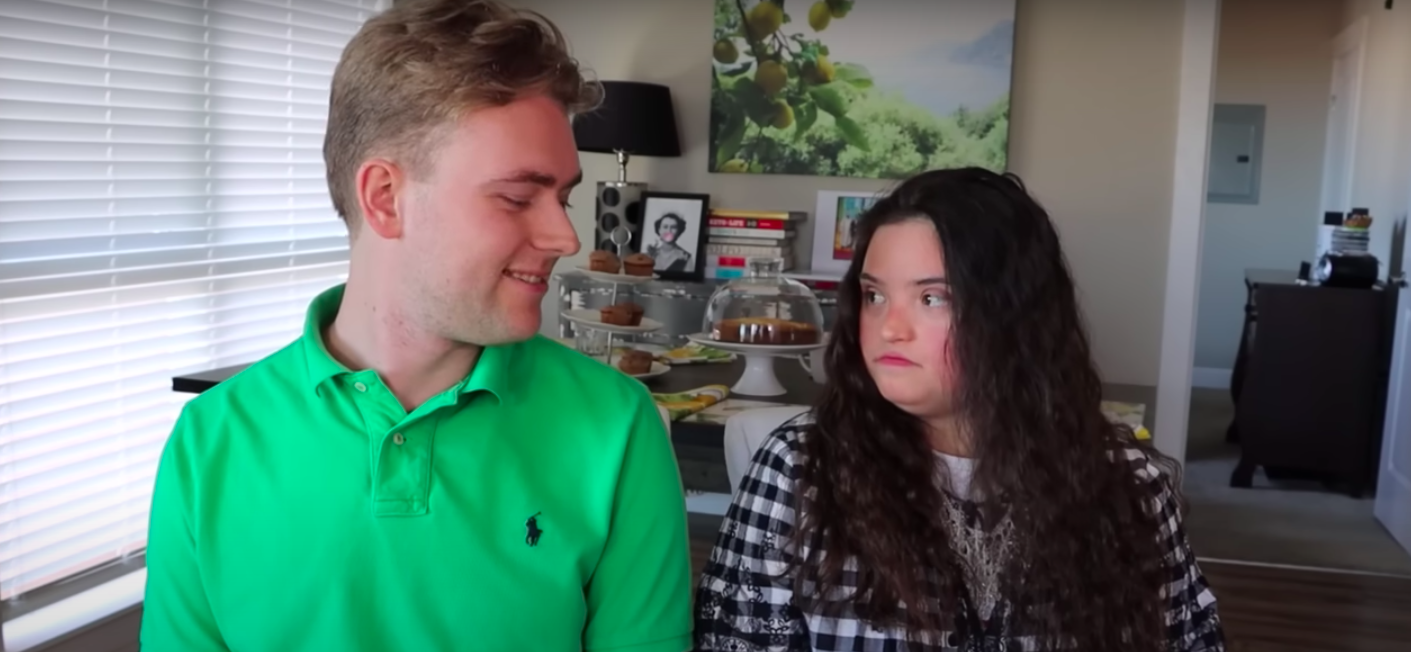 Fien, being the courageous lady she is, decided to make the first move and put Emlen on the spot by asking him if he loved her more than simply in a friendly way. Emlen chose to play it cool, wanting to ensure she felt the same way he did about her, and threw the ball back into Fien's court, asking what she would think if he had romantic feelings for her.
Fien asserted her dominance over him and told Emlen that she would be thrilled, so the two started a formal romantic connection after two months after having frequent discussions.It wasn't long after they became official that they began talking about their next step: marriage. Fien stated that he was not worried about taking the next big step with Emlen, and that it was nothing short of incredible.
They ultimately met in person after upgrading to video chats and enjoyed a great week together. Emlen decided to fly to England after their first week together to spend another week with Fien, and on their last day together, he gathered up the nerve to propose to her at The Drummond Pub in Guilford. The unique occasion was uplifting, and Emlen was overjoyed when he heard the long-awaited three-letter word: Yes.
Fien was equally overjoyed to be engaged to the guy of her dreams, Emlen, who she describes as "sweet, amazing, kind, generous, and funny." The cute couple is enjoying married life and has already started showering one other with the adoring behaviors that one would expect from their spouse.The couple's notion of love revolves around the couple's constant connection to one another. Emlen, their adoring spouse, describes their affection as follows:
"Having a feeling for each other that you don't just see, but also feel in your heart and the sense that you're together even when you're in different places during the day."Fien says she wants to spend her golden years with her spouse because she believes no one else will look after them better. Aside from his rugged good looks, her favorite aspect of her husband is that he is kind and sweet.
Similarly, Emlen adores his wife's beauty, friendliness, and love of travel, as well as the fact that he gets to see her every day after work. In terms of the couple's aspirations, they both want to have successful careers that will allow them to live in a nice home and offer a good life for their future children. Of all the objectives, they are most excited about welcoming children.When asked how often they talk about children, Fien says that they do it frequently.
Emlen explained that he had been wondering for a long time whether he would ever find his soulmate and thus whether he would ever be able to have children until he met Fien. He claims that after meeting her, the two began to chat a lot about kids. Fien's idea of establishing a stable household includes her spouse learning how to keep a tidy house and clean up after the children.
Switching gears to how Emlen believes he has changed since meeting Fien, the interviewer inquired whether she has made him feel more at ease with himself. Emlen stated the following about the subject: "Yeah. In many ways, yes, because I didn't like the way I looked for many years. I felt like…I had long hair, [and] I was kind of hiding behind it 'cause I wasn't confident in my looks, but now that she thinks I'm gorgeous, I feel more comfortable revealing who I am."
Despite what others may say about their parenting abilities, the couple is most eager about becoming future parents. Emlen published the following statement in a Facebook post where he updated his fans on their relationship following their wedding last year: "[It is important] to allow people of various abilities to enter the world…[and] they should be allowed to…have children." Yes, we intend to have children within the next three years.
Some people believe that aneurotypical people cannot raise children; nevertheless, as a paraeducator, I spend 30 hours a week throughout the school year practically raising a child…[and] Charlotte…also has experience with kids."Fien and Emlen's love story is still going strong, and the two enjoy living the life of a married couple. Regardless of what others think of a couple with Down syndrome, Autism, and Aspergers wishing to have children, the couple is proving to anybody who doubts their ability that they are more than capable of doing anything they set their minds to.