You cannot achieve an elegant look without the right pair of shoes. You can't perfect any look if you have not actualized the kind of shoes that befits the outfit. It is apparent that shoes are a big deal when it comes to fashion and Celine Dion is a known self-acclaimed lover. Back in 2017, Dion confessed her obsession with shoes during an interview with WWD. She said: "You can call it crazy. I keep everything, but I just keep buying a bigger warehouse space. I have 10,000 pairs of shoes."
Perhaps, the confession was made out of the excitement that came with attending her debut Met Gala that night whatever the case may be, Dion has had to repeat her words while on the Carpool Karaoke show with James Corden. She was asked to confirm the gossips about her shoe obsession. Although the popular songstress tried to be evasive, Corden had proof of her claims via her prior interview with WWD!
Finally, she opened up and divulged more information, which intrigued every viewer. Dion disclosed that before purchasing a ridiculously huge warehouse for her shoes in Vegas, she once had a digital walk-in shoe cabinet in her Florida home.
The closet was designed in a convenient way, whereby all she had to do was choose from a range of buttons because the shoes were already arranged according to colors. She explained to Corden that all she had to do was press a button for each color and whichever she chose would appear. How amazing!
However, Dion's affection for shoes and fashion, in general, grew after she lost her husband, Rene Angelil. She revealed that she found it was a coping mechanism, and it has helped her ever since. Not to kill the moment, Corden created an interesting way to end the interview by separating the shoes she rarely wears from the ones she does.
Dion was a resident at the Colosseum in Vegas for a while and ended her residency on June 8th, 2019. On her website, she shares her thoughts: "I'm both proud and humbled by what we've accomplished at the Colosseum since we began sixteen years ago, when René and I first shared this dream," said Celine.
"This entire experience has been a huge part of my show business career… one that I will cherish forever. I have so many people to thank, but the most important 'thank you' goes to my fans, who gave us the opportunity to do what we love."
While she was still in Las Vegas, James Corden was lucky enough to catch her and sing her songs while driving her around. As the open person she is, Dion didn't hold back on the things she shared about herself to James Corden. They started with a classic, It's All Coming Back To Me Now, and then continued to sing Because You Loved Me. And then Corden said, "Now, let's talk about shoes. Shoes are a very important part of your life. How many shoes do you think you own?"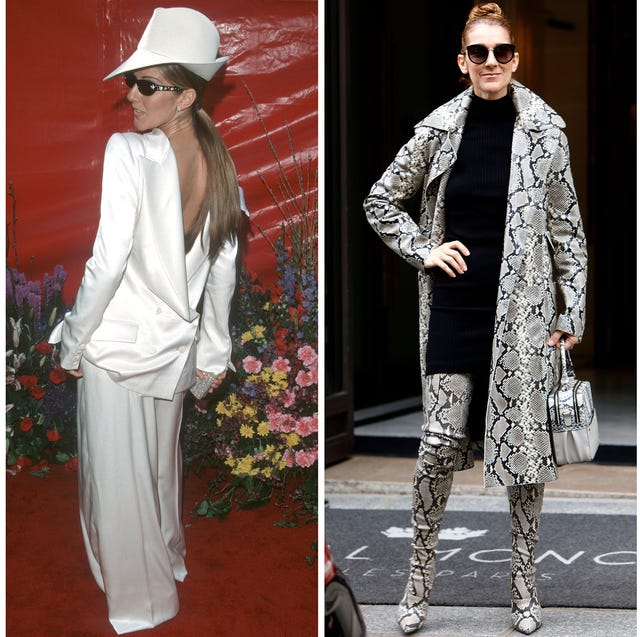 and she replied with "3,000, 5,000," and Corden proceeded, "I've heard, 10,000." Dion had to admit and said, "Maybe. I didn't want to say it. Afterward, Corden, Dion, and her assistant distributed the barely-worn shoes to passersby. Celine Dion sure has a freaky love for shoes. But who can blame her when it makes her happy?
When Corden asked where she keeps these shoes, Dion answered, "I have like a place in Las Vegas, let's call it a warehouse…
In my house in Florida, I had a system where it was computerized and I would press and the doors would open and they were all by colors. I would press another button and they would turn in front of me. There was a whole system. And I could press the shoe and get the one I wanted. In the front, there was a counter to put them and the counter was built up of all broken diamonds. Not real diamonds, just to make sure you don't think I'm that loco."
The best part of the ride is when Corden asks "How emotionally attached to the shoes do you think you are?" and Dion replies, "I'm attached." Then Corden proceeds to let her know that he and his crew spoke to her assistants and Corden got some of her shoes to give away to people on the Vegas strip.
Hearing this, Dion immediately freaks out saying "No, no…" but Corden consoles her by pointing out the fact that she will still have 9,975 pairs of shoes left. And so they proceed to hand out her shoes to the people walking on the streets of Las Vegas, despite Dion's resistance.