Rumble / Babies & Kids — We have a candidate for Dad of the Year! Rujeana, a mother of two children, wanted to install a camera in her living room to record her children. The plan was to install a webcam so that their grandmother could see their children doing cute things.
Instead, she discovered how her husband looks after the kids while she isn't around. Take a look at how much enjoyment they're having!!!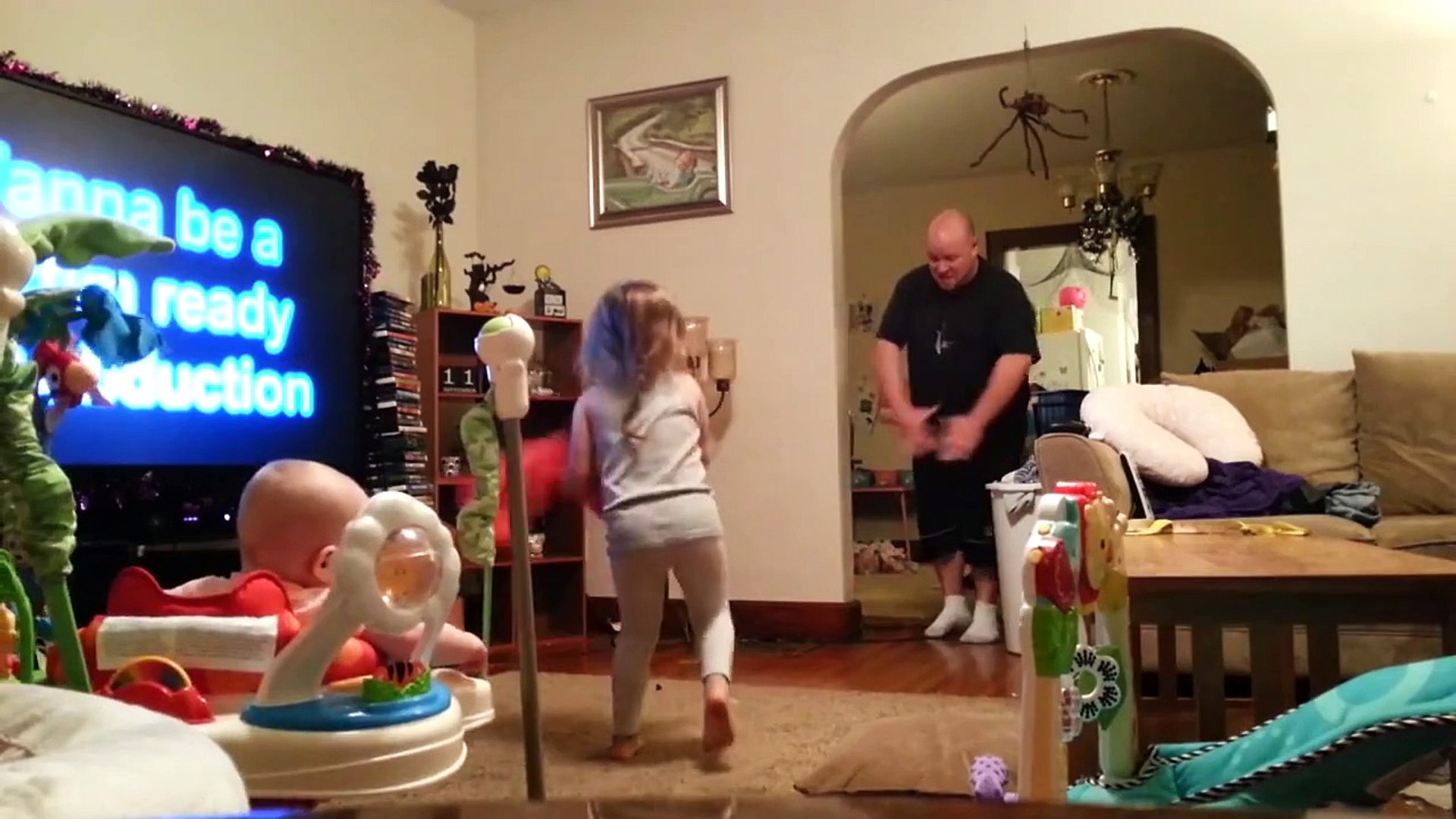 It all starts out like any other childish movie: the older girl is singing along to a karaoke show on TV. The baby sister is bouncing around cheerfully in her jumper, minding her own business. The big sister is clearly loving the karaoke app and is dancing with her pompoms.
Dad comes from down the hall, carrying the load from the laundry machine (go, dad!), when he decided to skip the chores and do something fun with his babies instead! He starts doing the robot dance, much to his big daughter's enjoyment, so she turns towards daddy and starts dancing with him!
Somewhere down the middle of his performance, dad turns full diva, grabs those pompoms, and throws a performance that just might land him a role in the next installment of "Cats".
What a great video to look back on throughout the years to come. You can bet that this will be shown on Father's Days for years to come! Check out this fun-loving father.