Britt Harris, the wife of a fallen Fort Bragg soldier, Army Specialist Christopher Harris, was six weeks pregnant when she found out she would never see her husband again. He died while deployed with the U.S. Army in Afghanistan, less than one year after they wed!
"Chris and I planned to visit our wedding spot every year for our anniversary," the mother-to-be told Love What Matters of their venue along the French Broad River in Asheville, North Carolina."It was going to be our little vacation getaway.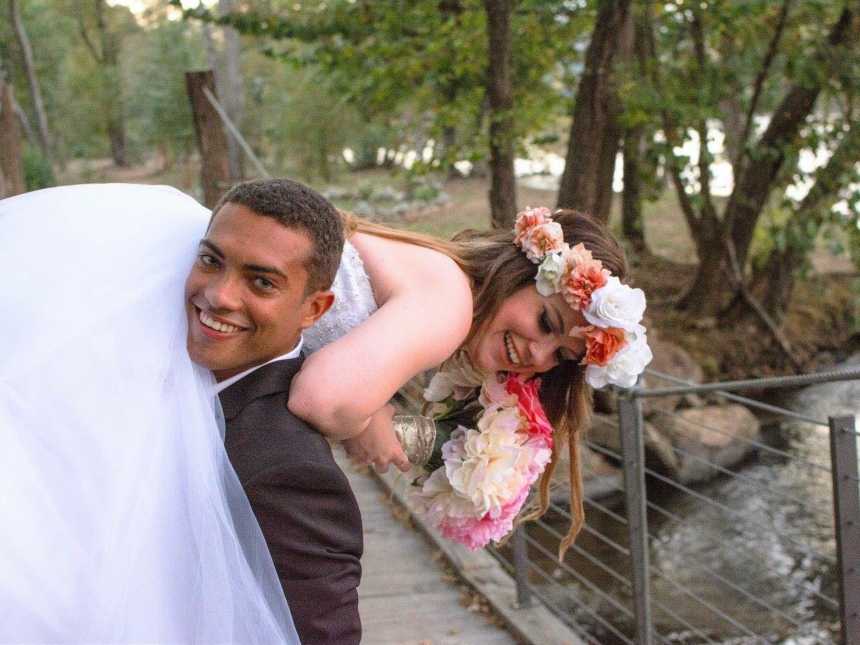 Our one-year anniversary would have been on October 15, 2017, and I would have spent it at a Gold Star event honoring dead troops. I still wanted to go back to our wedding location for a special occasion, so I decided to take Christian there from now on. I may not be able to bring Chris with me every year, but I can still carry a piece of him with me.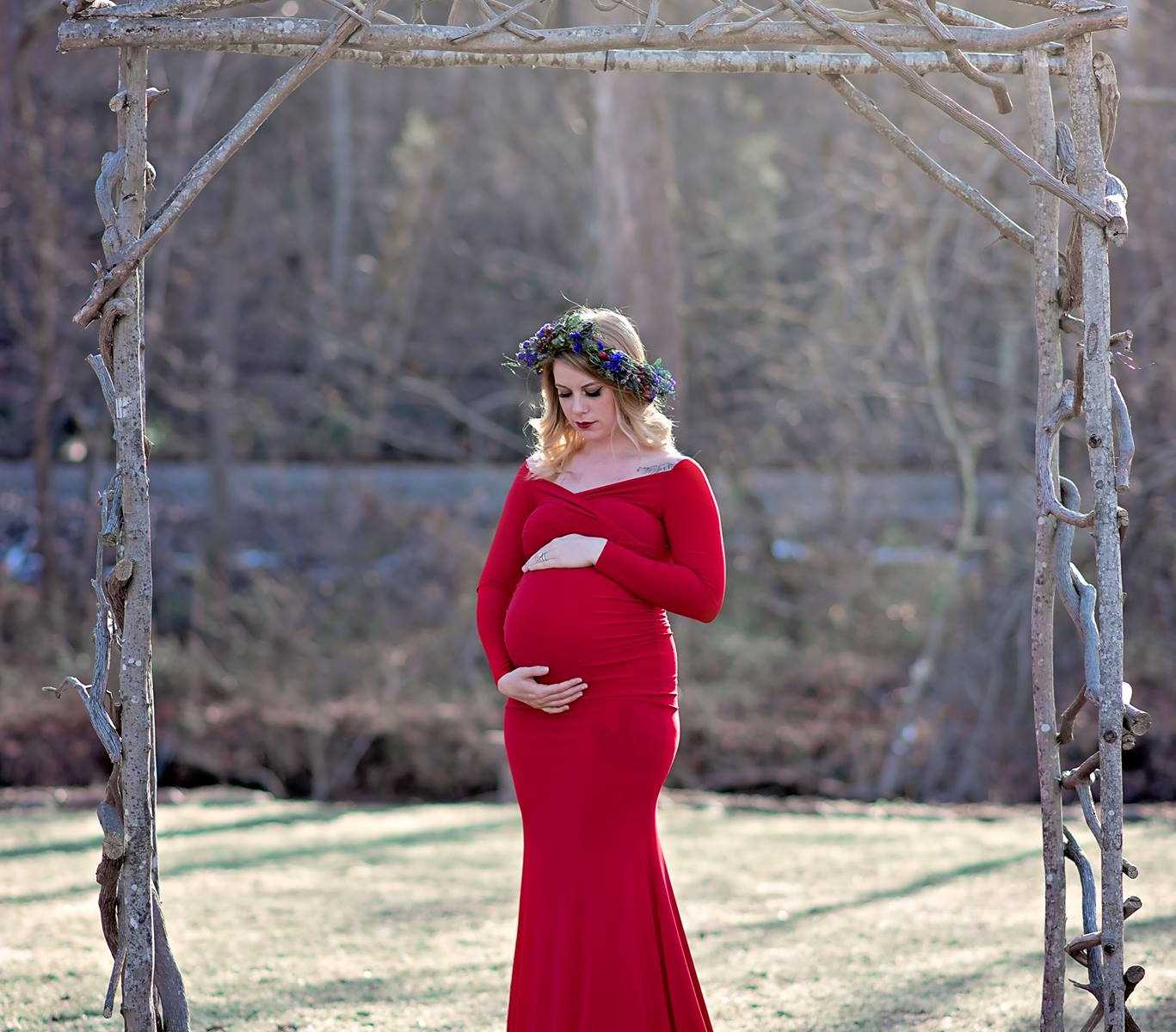 "In the same spot where she said "I do" to her beloved departed hero, Harris took gorgeous maternity photos with her unborn baby girl, Christian.
"Thank you for not hesitating for a second when I told you I wanted my maternity pictures taken four hours away from where Chris and I were married," Harris said.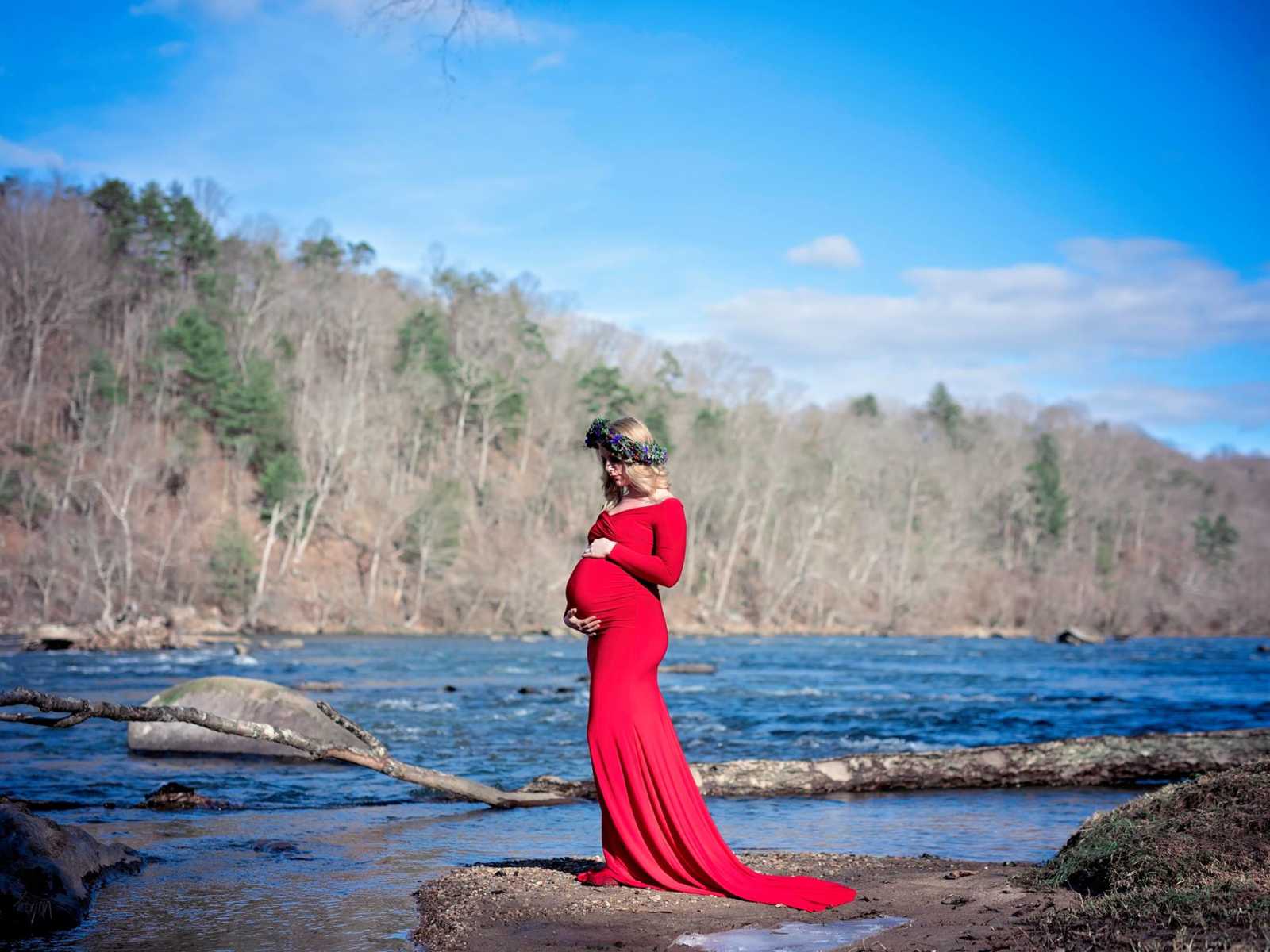 "Being almost 8 months pregnant I rarely feel gorgeous these days, but you made me feel beautiful!". It was their happy place," Pinehurst told Love What Matters. "They were only married about a year ago. I'm told she plans to continue to go back there with the baby and have it be her happy place too."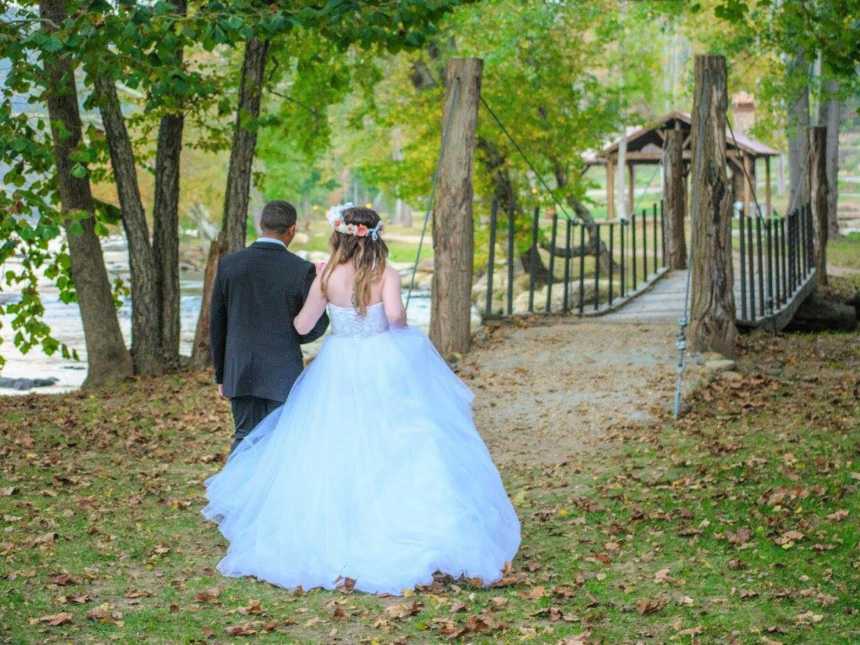 Harris' gender reveal went wildly viral in October 2017 when her late husband's comrades announced the sex of the baby by shooting pink confetti overseas in Afghanistan.