Seven months is a LONG time to wait for a two-and-a-half-year-old to see her father. That's nearly a quarter of her life! So it's understandable that Adalynn's mother, Alison Durbin, would want to plan a special reunion for her daughter and her husband, Senior Airman Ron Durbin, who was returning from deployment!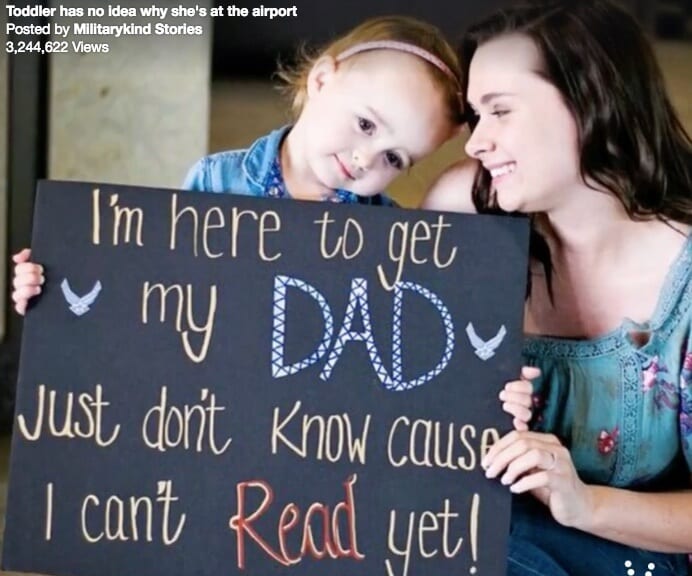 When Ron's long-awaited flight landed at the Rapid City Regional Airport in South Dakota, Alison set Adalynn up with a sign that read "I'm here to get my Dad. Just don't know cause I can't read yet! "Everyone in the airport who passed by knew exactly what was going on, except for the clueless little tot, who was soon to be in for the BIGGEST surprise of her life!
Adalynn dropped the sign and ran straight into Ron's arms as soon as he walked off the plane to embrace his wife and daughter. The heartbreaking and brilliant daddy-daughter reunion has now received over 3 million views on Facebook. It won't take long to realize why after just a few seconds!