After a 14-year-old walked more than 6 miles to his middle school graduation, the President of his local college bestowed a four-year scholarship on him. Xavier Jones, 14, had planned to attend his Yeatman Middle School graduation in St. Louis, but his grandfather's automobile broke down before the ceremony. Xavier had lived with his grandfather since his mother died a few years ago, and he didn't have any other way to get to the ceremony if he didn't get a ride from him.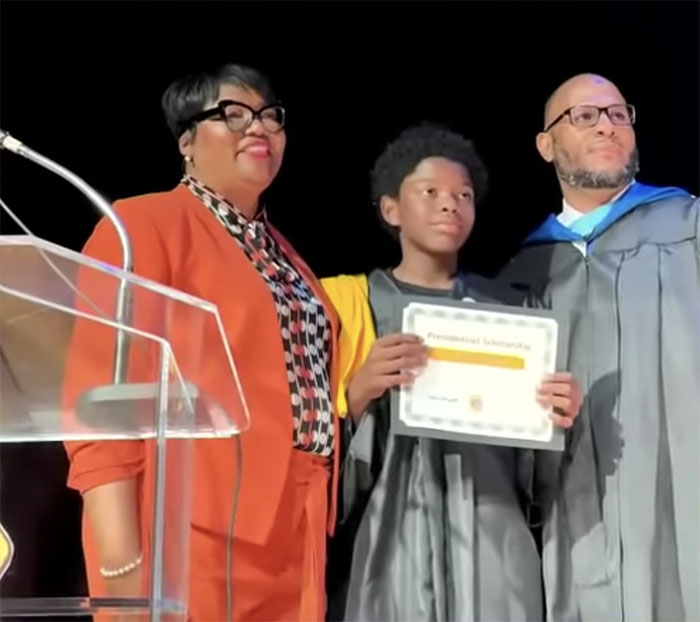 Unsure what to do but still wanting to go, the 4.0 GPA student chose to walk the 6.5 kilometers to his graduation and receive his diploma. "The shoes he walked in had holes in the bottom and holes in the top," recalled Darren Seals, Xavier's mentor. "I wouldn't have walked it… a two and a half hour walk… a long road.""I did it so I could get my diploma," Xavier explained. "I just wanted to get to my graduation… [and] get all my awards and stuff.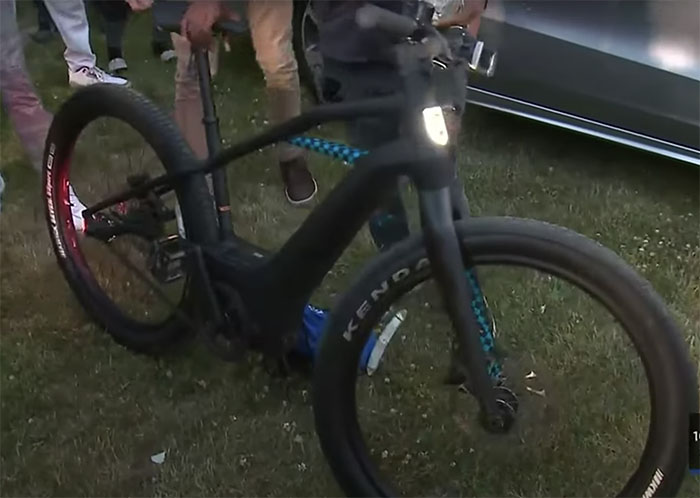 "Teachers and staff heard about Xavier's two-hour walk to the graduation ceremony, and Dr. LaTonia Collins Smith, President of Harris-Stowe State University, found out as well. She was so inspired by his effort and determination that she granted him a full scholarship to HSSU, covering four years of tuition, housing, books, and fees.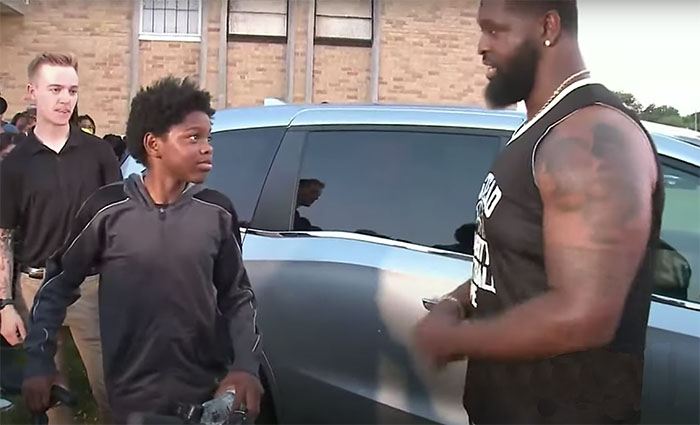 "He spoke of tenacity… "For a kid who was determined to come and be present, regardless of the adversity, regardless of the fact that he didn't have transportation," Dr. Smith remarked. After learning about Xavier's tale and how the young man had walked so far after his grandfather's automobile broke down, Miami Dolphins offensive tackle Terron Armstead and Bommarito Auto Group purchased a new electric bicycle and a new minivan for Xavier and his family.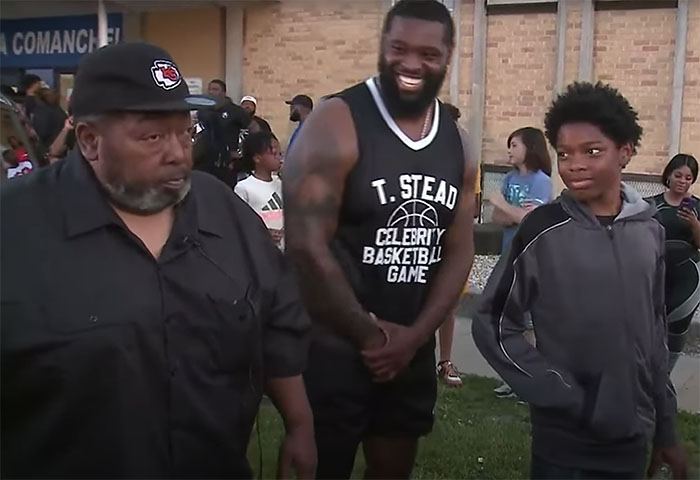 "I just want our youth to be more like Xavier." Simply be self-motivated and keep going, regardless of challenges or barriers… keep going. "Blessings are on their way," Terron remarked.