Every day when these three brothers return home from school, they are greeted by their baby sister, Emmy. And the small girl's greeting for her big brothers is without a doubt the most heartfelt moment of the day!!!
Many schools converted to virtual learning after the COVID-19 worldwide epidemic broke out. That way, children could stay at home and take their classes via computer. Emelia "Emmy" Muddamalle, the youngest of four children, was usually at home with her siblings when she was 18 months old.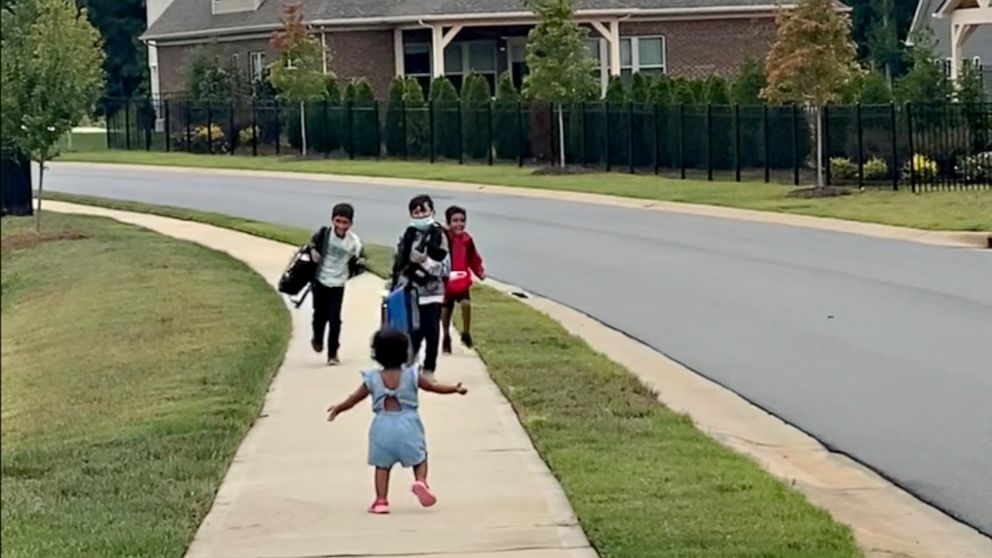 Then, schools began returning to in-person learning. This meant Emmy's three brothers, 10-year-old Liam, 8-year-old Levi, and 6-year-old Lucas, were suddenly leaving the house every day.
"She never experienced her brothers gone," mom Brittany Muddamalle explained. To a little one like Emmy, it probably feels like her brothers are gone forever. There is a lot of time to fill before they are coming home from school.
So, with this "new normal" in place, Emmy finds herself looking forward to her brothers' return each day. Brittany Muddamalle filmed what it is like when Liam, Levi, and Lucas get back home. Emmy runs out to meet them, squealing with delight. And the boys are just as excited to see her!