When a high school graduate found out that his girlfriend's 14-month-old baby brother did not have a bed, he decided to build him a beautiful handmade crib!
The young man's mom, Stacey Henderson, shared that she saw her son building a handmade crib and that she was so proud of her son. "My 18-year-old recently graduated from high school and is building his girlfriend's 14-month-old half brother a toddler bed," Stacey wrote.
He had been sleeping in a pack and play, which is a temporary foldable crib because buying a bed was out of the family's budget. "Because her father and the baby's mother can't afford one, he sleeps in a pack and plays." Stacey's son works in a store and builds furniture, so rather of purchasing a crib for the little toddler, he decided to build and paint one himself.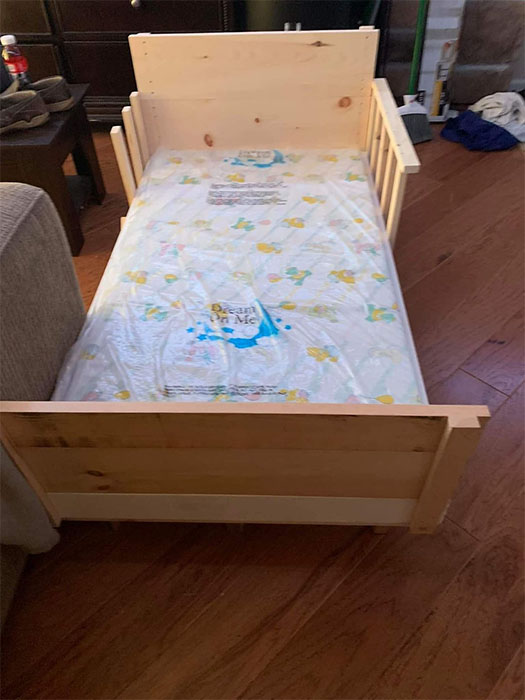 "My son could have just gone out and bought one, but he works all day building furniture and comes home in the evening and has been building this. The last step is painting and decorating." Stacey was deeply proud of her thoughtful son and for good reason.
"I am so proud of this young man for his thoughtfulness and caring," she said. Thousands of hearts online have appreciated this young man's kindness. "Great job young man. We need more like you," wrote Lorraine G.
"I want to see the finished piece! This is beautiful and such a sacrifice for him to make – thankful for his giving heart!" commented Sundy G. "What a special young man. God Bless him," wrote Lucy L..