A fifth-grader from Rhode Island and a family friend decided to clear the snow off their cars after a snowstorm to show their appreciation for hardworking doctors and nurses.
Christian Stone and his family friend Abbey Meeker cleaned ice and snow from more than 80 automobiles belonging to Westerly Hospital employees.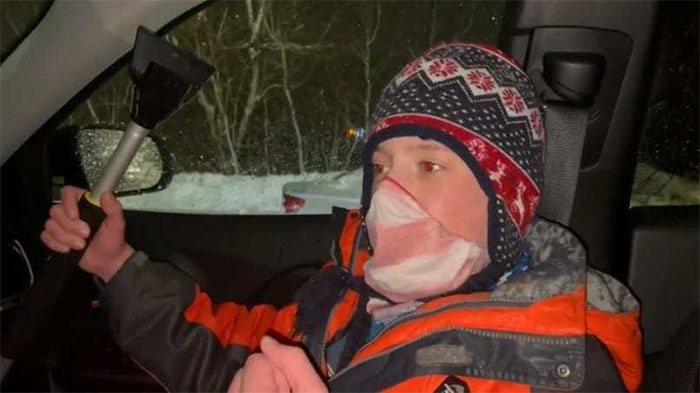 According to Abbey, Christian had been wanting to do something to help the dedicated nurses and physicians for nearly a month. He decided that cleaning their cars would be a wonderful way to convey his gratitude when it started snowing.
Abbey agreed to help Christian since she thought it was a good idea. Abbey was so taken with Christian's concept that she offered to drive him down to the hospital, where the two of them started cleaning snow from automobiles.
Christian had been wanting to do something to support the dedicated nurses and physicians for about a month, according to Abbey. When it started snowing, he decided that cleaning their cars would be a nice way to express his gratitude.
"We came here around 2 o'clock, we cleaned off the first shift cars and the nurses came out. They thanked us," Abbey said. "Honestly, we've probably done at least 80 cars. We did 20 there, 30 here, another 20 before we called it quits."
Abbey herself is not a fan of cold weather, but she wanted to support Christian's compassionate idea…
"This is what he's passionate about. I did it because he wanted to do it. It's a good feeling," she said.
10-year-old Christian loved being able to help some of the heroes of the pandemic.
"It's been cold but extremely fun seeing how happy they get," he said. "Some of them say, 'Thank you so much and I'm just really happy to see them happy." Several nurses tried to pay Christian and Abbey for helping them, but they both refused to accept any payment.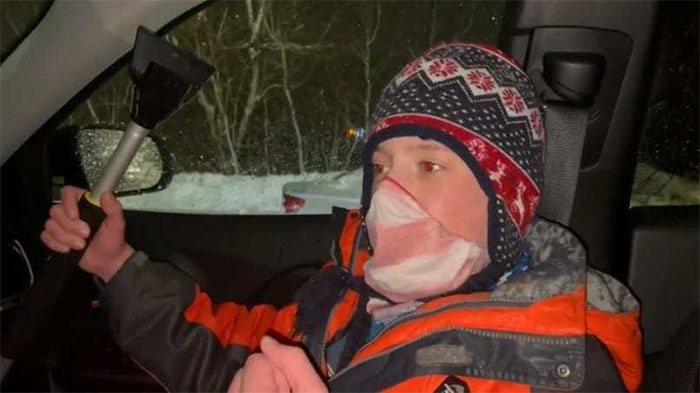 "We just said, 'We're doing this for you guys cause, you're here for us'," Abbey said.
Christian was happy that he hoped was able to help make their time after work a little bit easier.
"I feel like I actually helped someone out and that's a really good feeling when you know someone has been helped out," he said. "We want them to be able to go home and see their family after a long day of work."